Nieuwslijsten
Twitter berichten van de cryptobeurzen en handelsplatforms:
#Binance Community Coin Vote - Share Your Vote! $3,000 in Tokens to Be Won!

- Follow @Binance✅

- Follow @aergo_io or @CTXCBlockchain ✅

- Include #VoteAergo (if you voted for Aergo) or #VoteCortex (if you voted for Cortex)✅

https://www.binance.com/en/blog/404103274446872576/Binance-Community-Coin-Vote-Round-3--Share-Your-Vote-$3000-in-Tokens-to-be-Won
#Binance Community Coin Vote Round 3 Has Now Started - AERGO vs CTXC
https://www.binance.com/en/support/articles/360036487751
EVENT: Introducing our 🇰🇿 Community Manager, Arman Konushpaev, who will be running our first ever #OKExTalks101 in Nur-Sultan! Arman is the co-founder of #blockchain association BlockchainKZ, an experienced #crypto coach!

📅RSVP: http://bit.ly/2OzUrHO
#Binance Acquires India's Leading Digital Asset Platform @WazirXIndia to Launch Multiple Fiat-to-Crypto Gateways

https://www.binance.com/en/blog/404105749895733248/Binance-Acquires-Indias-Leading-Digital-Asset-Platform-WazirX-to-Launch-Multiple-FiattoCrypto-Gateways
TOMO Competition Has Now Concluded
https://www.binance.com/en/support/articles/360036486631
EVENT RECAP: 🇺🇦 What a great night for #CryptourUkraine in Odessa. Thanks to @NEMofficial @beamprivacy @proha_88 @vasilich_nick @harmonyprotocol @viktor_manin @bittrade_group @vadymhr @482solutions @cryptodealers

Catch us in Vinnytsia on 27 Nov !
📅RSVP: http://bit.ly/2OvnCMn
Congratulations to the #Binance Spanish community on hitting over 7,000 members!

Gracias a toda nuestra comunidad hispano hablante, ahora somos 7.000 personas construyendo el ecosistema y ayudando a #BUILD. Unete a nosotros en

🇪🇸https://t.me/BinanceSpanish
We love to see sports + technology come to life! Tune in and subscribe to the @frntofficesport Office Hours podcast series, sponsored by @BittrexExchange.

#Blockchain #Sports
Twitter feed video.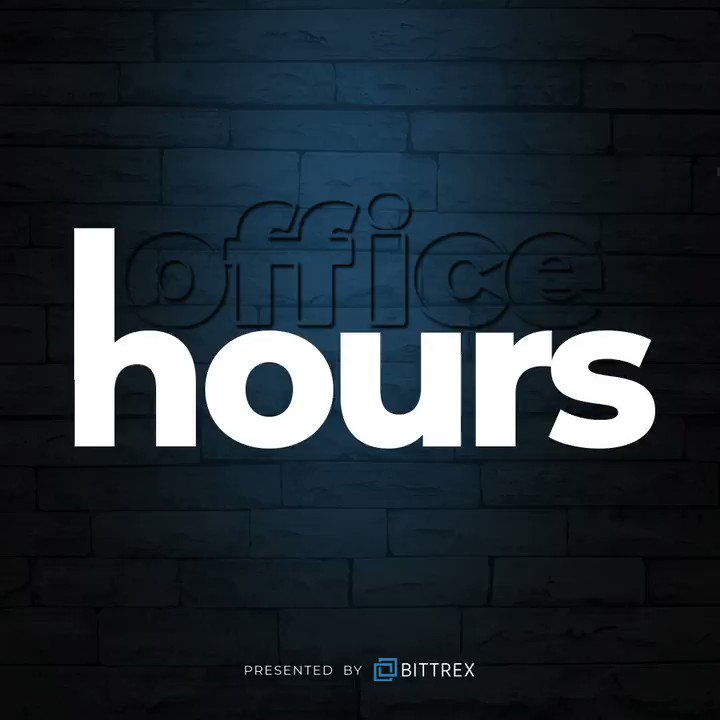 Front Office Sports
@frntofficesport
More of what you've asked for.

Introducing Office Hours, our first podcast.

🎧 | https://gofos.co/2KD0J8k

(🔋: @BittrexExchange)
We were going to call it #bnb street, but wanted to promote all crypto. https://twitter.com/travelbybit/status/1197038240324173824
É um influencer? Tem muitos seguidores, uma comunidade, empresa ou site e espalha a palavra das criptomoedas, blockchain e investimentos? 👨‍🏫📣
Que tal se juntar ao Programa #Binance de Afiliados? Suas indicações podem render!
https://www.binance.com/pt/blog/376015737666441216/Programa-Binance-de-Afiliados
Explore with us one of the most exciting instruments for trading since the arrival of digital assets.
Discover what Crypto Futures are and how you can get started! ⬇️
http://bit.ly/CryptoFuturesforBeginners
Introducing The Kraken Affiliate Program: 20% Revenue Share!

https://blog.kraken.com/post/3112/kraken-affiliate-program-revenue-share/
Huobi University's Global Blockchain Empowering Summit is now wrapped up!🚀

🙏Thanks to the 200+attendees for coming to the event! Discussions included opening the era of #blockchain 3.0, education in the blockchain space, and more!

🗓️More events soon
Meer berichten laden...
---
Beginners
Cryptovaluta Uitleg
Koersen, Grafieken & Tabellen
Kopen & Verkopen
Nieuwslijsten
---
---